Question? View a List of Frequently Asked Questions Below!
Still have a question about our practice, how functional nephrology works or how we can help you? Please contact us today!
Why Choose Functional Kidney Care?
Functional Kidney Care is a patient-centered practice that provides a personalized, long-term, holistic approach to kidney health, disease prevention and overall wellness under the direct care of Dr. Nandana Mapakshi, a highly-qualified nephrologist and functional medicine practitioner.
We won't simply treat your symptoms with conventional medicine. We'll evaluate your health in its entirety and pinpoint the root causes of the challenges you are facing including genetic predispositions, environmental exposures, diet and lifestyle choices, stressors and mind-body connections. Then, we'll create a specialized kidney health & wellness treatment program for you that will treat and prevent kidney disease, restore your vitality and help you return to optimum health.
Our integrated practice, powered by principles of functional medicine, allows for a truly exceptional and unique journey to wellness.
What is Functional Medicine?
According to the Institute for Functional Medicine (IFM), which is considered the gold standard of training in the field, "the functional medicine model is an individualized, patient-centered, science-based approach that empowers patients and practitioners to work together to address the underlying causes of disease and promote optimal wellness."
We live in a world where chronic disease is rampant despite cutting-edge research and technology. Nutritional deficiencies are common yet we have an abundance of food. And, no matter how much we spend on healthcare, patients are not improving. This proves that conventional medicine isn't the answer because it does not address the root cause of illness.
Functional Kidney Care follows the main principles of Functional Medicine by asking, "Why are you ill?" instead of, "What are your symptoms"? We'll identify and help remove what's making you sick including allergens and toxins, reverse nutrient deficiencies with diet and natural supplements and promote healthy lifestyle choices that allow your body to function optimally.
What Should I Expect?
First, you'll be asked to complete a detailed questionnaire. This will allow us to determine your risk factors, document your symptoms and health struggles, uncover your stressors, review your diet and lifestyle choices and learn your commitment level to taking control of your health.
Then, Dr. Mapakshi will get to know you personally during a 90-minute virtual appointment. She'll listen to your story, review your questionnaire and start building an important doctor-patient partnership.
After your one-on-one evaluation, we'll schedule any needed medical tests and create your specialized kidney health & wellness treatment program that will combine conventional medical treatments (only if required) with alternative, natural and holistic therapies, dietary and lifestyle modifications and natural supplements.
As you follow your program, we will support you every step of the way via email, phone calls and virtual appointments.
Our integrated approach combined with our concierge-style service allows for a truly exceptional and unique journey to treat and prevent kidney disease and help you reach optimum health.
Should I Continue Seeing my Doctor/Nephrologist?
Yes, we work in collaboration with your primary care doctor (PCP) and kidney doctor with a primary focus on diet and lifestyle modifications with a food-first approach.
You will need to continue your medications and continue to see your PCP and kidney doctor for any medication adjustments.
Our ultimate goal is for you to reduce the need for pharmaceutical medications and to avoid or postpone the need for dialysis.
Do You Accept Medical Insurance?
The standard health care model, driven by pharmaceutical and insurance industry profits instead of patient outcomes, forces physicians to limit time with a patient to less than 15 minutes and name the patient's symptoms in the form of ICD coding. These symptoms dictate covered medication-only treatments that suppress or maintain the disease without really providing a solution for restoring health.
Because the current insurance system does not allow for a physician to accurately determine all factors contributing to a patient's concerns, let alone address and treat them correctly, Functional Kidney Care does not accept insurance.
We are able to provide more time and support for anyone who is committed to focusing on healing instead of disease maintenance. If applicable, you can use Health Savings Accounts (HSA) and Flexible Spending Accounts (FSA) for your care.
What are Your Programs and Pricing?
Ongoing membership in one of our programs is key to receiving long-term positive outcomes. We recommend a minimum of 3 months and offer a 6 and 12-month membership option for optimal success. Visit the Get Started page for details.
Blood work, specialty medical testing and supplements are not included in program fees. Most standard labs can be done through your insurance at Labcorp or Quest Diagnostics. Specialty labs may not be available through your insurance, so please speak with your insurance company to understand your coverage.
Get Started on Your Path to Kidney Health!
Functional Kidney Care helps you take control of your health. An easy first step is to take our Kidney Health Quiz that helps evaluate your risk of kidney disease and provides insight into your overall health and wellness. Your scores are immediately tabulated for instant insight into your health, so why wait? Take a quick quiz today!
Dr. Nandana Mapakshi, MD - Nephrologist & Functional Medicine Practitioner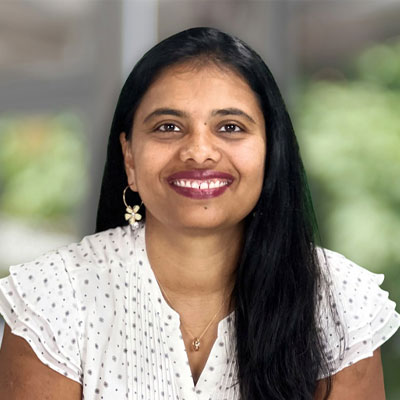 Dr. Mapakshi is a kidney disease specialist board certified in Nephrology and certified by the Institute of Functional Medicine. She has dedicated her life to empowering her patients to become the best and most healthy versions of themselves. Learn More